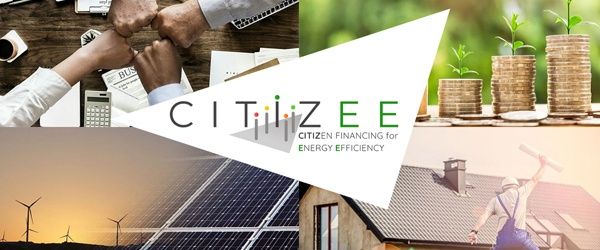 Get the free CitizEE Toolkit
The Free
CitizEE
Toolkit to scale up citizen financing for energy efficiency projects!
We are very pleased to introduce the soon to be released CitizEE Toolkit.
Our Toolkit is designed for citizens, private investors, project sponsors, regions, local governments, energy companies, and individuals who want to participate in the development and financing of energy efficiency projects. No specific level of experience in the field of financing energy efficiency projects is required to use the Toolkit. The Toolkit is suitable for people who are active in this field, as well as those who are new to it!
Sign up for our newsletter to make sure to get access to the free online version of the
#CitizEE
Toolkit.
www.citizee.eu
We keep you posted!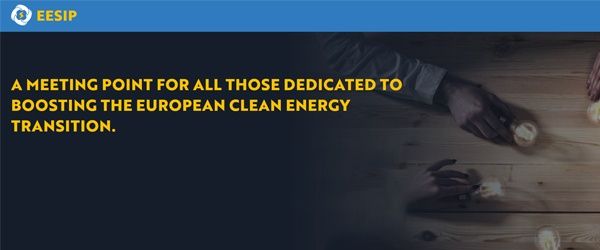 SocialRES is launching the new ESSIP platform
EESIP is online! The first
European Energy Social Innovation Platform
is designed with one purpose in mind: to empower and support professionals in the renewable energy sector specifically working on social innovation and citizen engagement. This platform acts as a virtual meeting point for all those dedicated to boosting the European clean energy transition. It enables professionals not only to gather information and knowledge but also to share good practices and new resources and work collaboratively.
Together we make Energy!
www.eesip.eu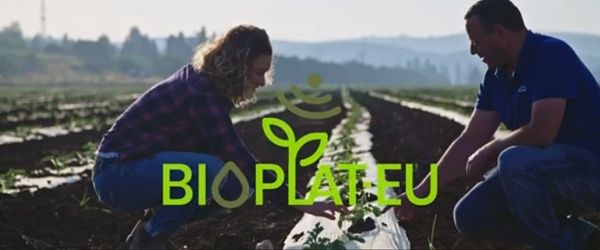 Join the BIOPLAT-EU Final workshop
The BIOPLAT-EU Final workshop is taking place on
27 September 2021 in Matera, Italy
and will be broadcasted online. During the workshop, the results of the project will be presented focusing on the development and the demonstration of the webGIS Tool which is a tool that allows users to search for MUC lands in Europe, to select a suitable crop and bioenergy pathway and conduct sustainability assessments including GHG emissions, water footprint, impacts on employment and much more. Find more about the project in this
short video
.
The workshop is free of charge. For more information about the agenda and the registration please
click here
.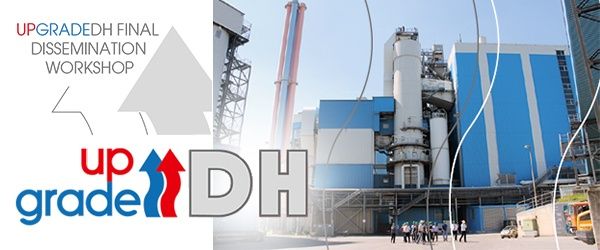 The final Upgrade DH conference
The final conference was a perfect opportunity to present and discuss project results and achievements: the collection of the best upgrading measures and tools, upgrading processes of concrete DH systems initiated in each of the target countries, replication activities in other European countries and DH systems. Of course, the energy transition road has never been smooth, and we faced some challenges when implementing upgrading measures in our demo cases and supporting the modernisation process in selected district heating networks, when looking for the appropriate financing and business models and trying to improve the public perception of DH networks. Our experiences and recommendations for the development or retrofitting of DHC networks were presented at the final project conference.
Find the recording and the presentation at
www.upgrade-dh.eu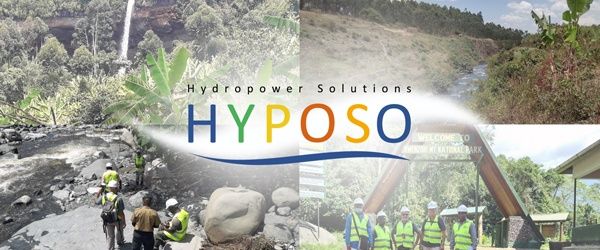 HYPOSO site visits in Uganda
In the second half of August, HYPOSO project partners Frosio Next, IMP PAN, and HPAU have met in Uganda to carry out first studies of the three sites that will be developed to pre-feasibility business case studies.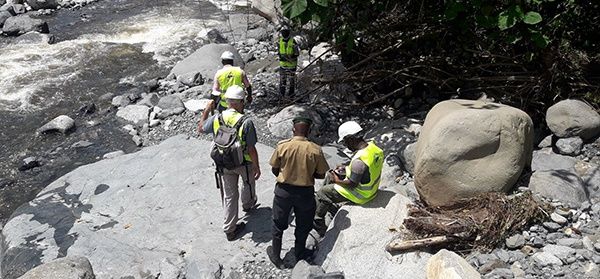 Three studies per target country (after Uganda, work on then promising sites in Cameroon, Ecuador, Bolivia, and Colombia will follow) will be developed within HYPOSO. Results will be published first within the HYPOSO Platform, which is dedicated for hydro stakeholders from Europe or the HYPOSO target countries and which is ready to facilitate direct business contacts with each other. Use the chance to register and find out more:

https://www.hyposo.eu/en/hyposo-platform/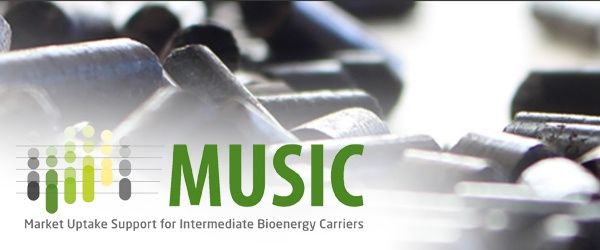 EU Project MUSIC - Market Uptake Support for Intermediate Bioenergy Carriers
Stakeholders that are interested in European markets for biomass want to know how to make best use of woody residues and by-products from forestry and agriculture through innovative large-scale technologies. They would like to learn from experiences made in MUSIC case studies or purely enjoy networking with experts from different fields like industry, policy and research. Opportunity for exchange is provided in the upcoming stakeholder engagement workshops on MUSIC case studies for Sweden/Finland, Italy, Greece and International. Most interesting insights of this series of workshops will follow in a few weeks.
Stay tuned via the MUSIC website
www.music-h2020.eu
!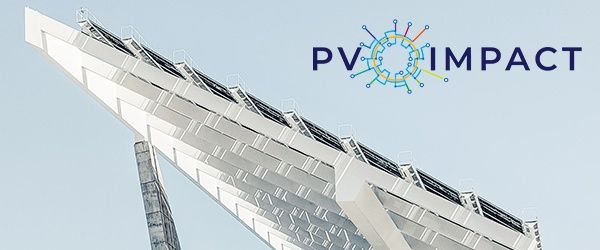 Join the PV IMPACT Matchmaking Event on BIPV
The next PV IMPACT Matchmaking Event on BIPV will take place online on
27th October from 9:30 – 13:00
If you are looking for partners to work with on future BIPV projects under EU or national funding schemes, do not miss the opportunity to participate.
Registration is open until 11th October.
Find all details at:
Matchmaking events - PV Impact
and register now!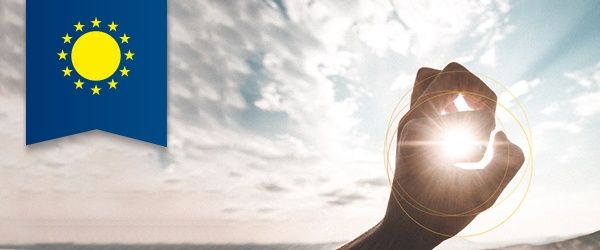 EU PVSEC 2021 comes to an end
The 38th European Photovoltaic Solar Energy Conference has come to an end, welcoming more than 1300 participants and covering an astonishing number of over 800 live presentations, consisting of Scientific Sessions, engaging Panel Discussions, in-depth Parallel Events and market related Industry Presentations.
At the Closing Session it was announced, that the
8th World Conference on Photovoltaic Energy Conversion
will take place from
26 – 30 September 2022 in the beautiful city of Milan
. Europe has the honour to host this prestigious event, that takes place every four years and combines the world's three largest PV conferences, the European Photovoltaic Solar Energy Conference (EU PVSEC), the Photovoltaic Specialists Conference (IEEE PVSC) and the International PV Science and Engineering Conference (PVSEC).
Stay tuned for more information and check out the
WCPEC 2022 website
.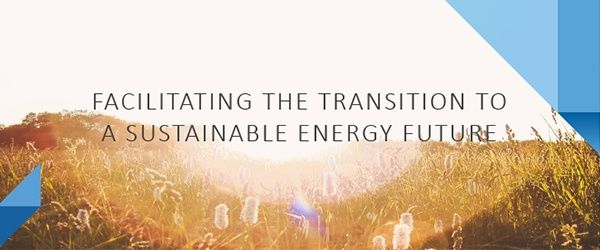 WIP – your reliable project partner
WIP is a renewable energy consultancy with a long history of managing research and innovation projects and organising leading conferences and events in the sector.
Do you have a project or event that could use the expertise of a young dynamic team?
Let us help you succeed and
talk to us
!
Together, we move one step closer to a green and clean energy future.
Find all Information here at
www.wip-munich.de
EU Disclaimer
| | |
| --- | --- |
| | This Newsletter includes short reports on projects that have received funding from the European Union's Horizon 2020 research and innovation programme under Grant Agreements No 847147 (Project: CitizEE), No 837758 (Project: SocialRES), No 818083 (Project: Bioplat-EU), No 785014 (Project: Upgrade DH), No 857851 (Project: Hyposo), No 857806 (Project: MUSIC), No 842547 (Project: PV Impact). The sole responsibility for the content of contributions related to these projects in this Newsletter lies with the authors. It does not necessarily reflect the opinion of the European Union. Neither the EASME/INEA nor the European Commission are responsible for any use that may be made of the information contained therein. |