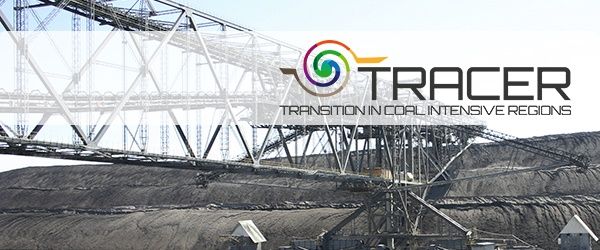 Get the latest TRACER report "Projections for the transition to 2030/2050 in nine coal regions"
The
TRACER project
prepared a new report titled
Projections for the transition to 2030/2050 in nine coal regions
. It shows that most of renewable energy and other new energy technologies have a potential to develop in TRACER regions as a substitute for coal. Different pathways will need to be adjusted to local conditions and the transitional dynamics will be different in each country. While in Czech Republic, Serbia and Ukraine end of coal usage is not expected until 2030, the UK Government has committed to remove coal from the electricity mix by 2025 and it is consulting on bringing this forward to 2024.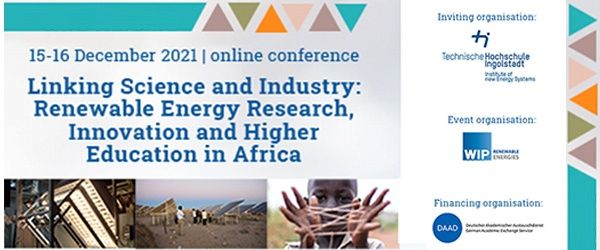 Final conference of WIP's HAW Kenya project in December
Online Conference: "Linking Science and Industry: Renewable Energy Research, Innovation and Higher Education in Africa", 15-16 December 2021
Together with the Technical University of Ingolstadt (THI), WIP is organising the final conference of their project
"HAW Kenya - Network of Excellence for Universities of Applied Sciences"
. The project HAW Kenya is funded by the German Academic Exchange Service (DAAD), and its objective is to familiarise interested Kenyan universities, scientists, and junior staff with teaching practices at German universities of applied sciences in the field of renewable energies.
The final project conference, titled
"Linking Science and Industry: Renewable Energy Research, Innovation and Higher Education in Africa"
will take place
online on 15-16 December 2021
and will provide a platform for exchange of knowledge and experiences about challenges and opportunities of renewable energies in Kenya / Africa.
Registrations are open
.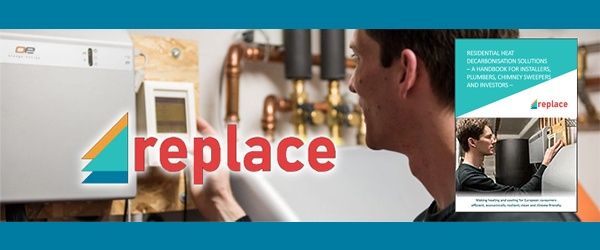 Get the latest REPLACE report on "Residential heat decarbonisation solutions"
REPLACE report "Residential heat decarbonisation solutions – A handbook for installers, plumbers, chimney sweepers and investors" and all the latest project news
WIP, supported by the partners of the
REPLACE project
, has recently published the report
"Residential heat decarbonisation solutions – A handbook for installers, plumbers, chimney sweepers and investors"
, which provides professional intermediaries and investors with in-depth knowledge of the renewable heating and cooling systems options available on the market today.
The objective of the report is twofold:
To make intermediaries (such as installers, chimney sweepers, building developers, energy advisors, etc.) well-trained facilitators of replacements and to enable them to measure and communicate expected energy and financial savings and wider societal benefits of heating and cooling replacements.
To informs investors (either financing institutions, public authorities, energy suppliers, or homeowners) about economic issues, best practices and innovative business models, as well as model contracts, for renewable heating and cooling solutions.
The report includes a comprehensive list of the renewable heating and cooling technologies currently available on the European market through concise and illustrated technology factsheets.
The report is available in
English
,
German
and in
seven other languages
.
This and many other latest news about the REPLACE project and its results are available in the
new bi-annual newsletter
.

Join the BIOFIT Final Conference in January
BIOFIT (Hybrid) Final Conference – How to implement bioenergy in existing industrial installations, 18-20 January 2022, online and Brussels
Colleagues from WIP Renewable Energies are involved in the organisation of the Final BIOFIT Conference presenting results from the project BIOFIT for fossil firing power, CHP, refineries, pulp & paper and biofuels.
On the
first and the second day (18-19 January 2022)
of the BIOFIT conference, four industry sessions take place. In each of these sessions, an overview on the respective industry sector is provided, followed by presentations on specific case studies and sectoral recommendations. After each industry session, interaction with sector experts and associations is enabled by a moderated roundtable discussion. The first and the second day are held
online
. The
third day
(20 January) starts with a policy breakfast at which recommendations, drivers and barriers will be discussed. The policy breakfast takes place in Brussels.
The aim of the conference is presenting and discussing main results of the BIOFIT project for
industry stakeholders and policy makers
to support bioenergy utilization as an alternative to fossil energy.
Updates on the Final BIOFIT Conference will be published on the project website
www.biofit-h2020.eu
.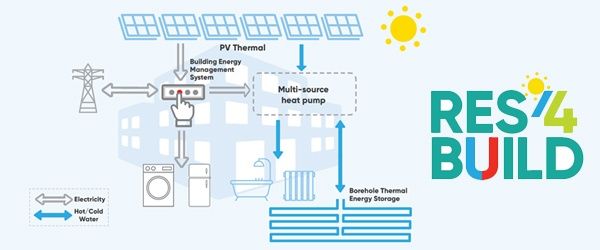 RES4BUILD Pilot system installation in Greece started
The
RES4BUILD project
began the installation/assembly of the components, sensors and consumables of their pilot system in Greece (located at the
NCSRD
campus) in October 2021. The outdoor installation was finished by the beginning of November 2021 and we are now proceeding with the indoor part of the installation. The containerized room will host the multi-source heat pump of
PSYCTOTHERM
, a hot water tank, the building energy management system (BEMS) of
THERMOVAULT
, and all controls and power supplies.
The aim of the installation is to test in a real environment (office building) the innovative system developed in the project for covering all energy needs of a building with clean energy generated on-site.
Find more information at
www.res4build.eu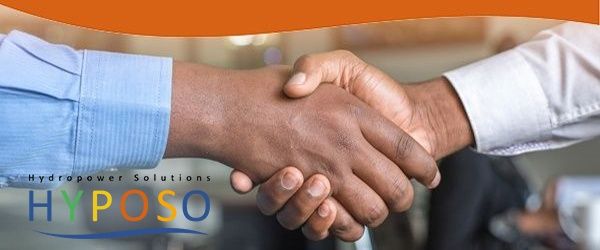 HYPOSO platform opens to more regions
The HYPOSO Platform is an exclusive, password-secured online forum for hydropower stakeholders and was developed to enable also smaller companies and organisations to make direct contacts and facilitate business relations with each other.
Initially, access to the HYPOSO Platform was limited to companies/organisations from Bolivia, Colombia, and Ecuador in Latin America, and from Cameroon and Uganda in Africa, as well as from European countries.
Following requests from the European hydropower industry, it was decided that the HYPOSO Platform will be open from now on for stakeholders from Latin America and Africa, who come from other than the five HYPOSO target countries.
It is necessary to register for the HYPOSO Platform to use its full functionality.
In addition to the business forum, the so-called HYPOSO Map will be made available within the HYPOSO Platform. On the HYPOSO Map, for the five target countries, detailed information can be found about background & infrastructure, climate & hydrology, operational hydropower plants, and hydropower resources (i.e., > 2,000 potential sites).
Register now for the HYPOSO Platform for free!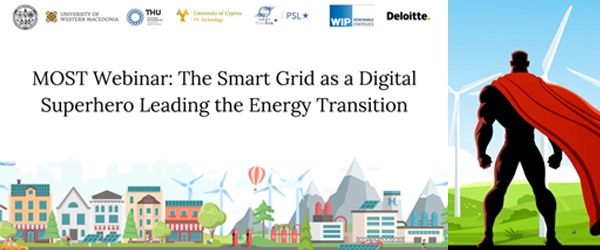 MOST Closing Event in December
The current electricity grid has evolved over 100 years. Now, Smart Grids offer a bi-directional way of exchange of electricity and information between sources and consumers, and the devices they power, adding flexibility as a result. They are digital, foster renewable energy sources, energy efficiency and electrification of end-users.

To unleash all the benefits smart grids can offer, well-skilled experts must be trained. The MOST project lies in the center of energy transition – the highly innovative master course is designed to equip tomorrow's experts with competencies crucial for the next step towards clean energy.

The MOST Consortium invites you to join our Closing Event on 13 December 2021, from 14:00 to 16.00 (CET). The conference will mark the end of the MOST project and look back on its results. Sessions will include:
A visionary keynote speech looking at the future of Smart Grid Technologies
Virtual tours to the Smart Grid laboratories of three top universities
A panel discussion on the role of the future Smart Grid professionals in the energy transition, featuring international energy experts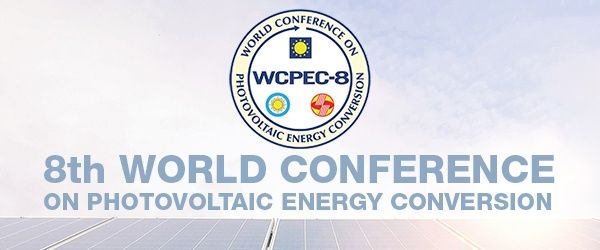 WCPEC-8 call for papers opens soon
The
8th World Conference on Photovoltaic Energy Conversion
will take place from
26 – 30 September 2022
in the Milano Convention Centre in the beautiful city of
Milan, Italy
.
The WCPEC is the
world's biggest platform for PV research and development
, offering a unique possibility of international exchange by combining the three largest and most prominent international PV conferences: the European PV Solar Energy Conference (
EU PVSEC
), the Photovoltaic Specialists Conference (
IEEE PVSC
) and the International PV Science and Engineering Conference (
PVSEC
).
In 2022, Europe has the honour to host the
8th World Conference on Photovoltaic Energy Conversion
in Milan, interchanging the prestigious EU PVSEC for this year, that is being held annually for more than 40 years.
The
Call for Papers opens mid-December 2021
and all researchers, scientists and PV experts are cordially invited to submit their abstract and participate in this truly international event to share their knowledge and connect to fellow PV professionals.
Submit your abstract
and stay tuned for more information at
www.wcpec-8.com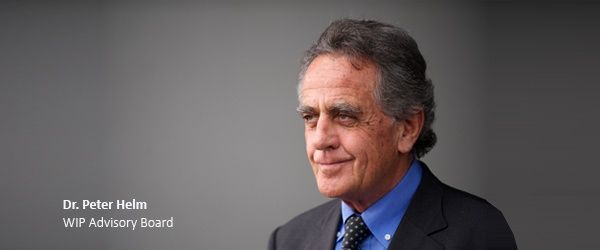 On our own behalf
Peter Helm, who has been at the head of WIP for over 50 years, is handing over the direction to Rainer Janssen and Jonas Bergmiller and will move from the management to the advisory board.

Peter Helm will continue to support WIP in an advisory capacity and assist WIP with his many years of experience.

We thank Peter Helm for his commitment and dedication to the energy transition and look forward to continuing to work together.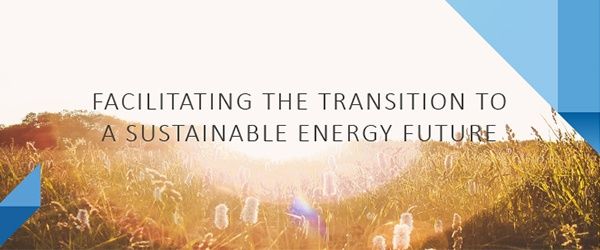 WIP – your reliable project partner
WIP is a renewable energy consultancy with a long history of managing research and innovation projects and organising leading conferences and events in the sector.
Do you have a project or event that could use the expertise of a young dynamic team?
Let us help you succeed and
talk to us
!
Together, we move one step closer to a green and clean energy future.
Find all Information here at
www.wip-munich.de
EU Disclaimer
| | |
| --- | --- |
| | This Newsletter includes short reports on projects that have received funding from the European Union's Horizon 2020 research and innovation programme under Grant Agreements No 836819 (Project: TRACER), No 847087 (Project: REPLACE), No 817999 (Project: Biofit), No 814865 (Project: RES4BUILD), No 857851 (Project: HYPSO). The sole responsibility for the content of contributions related to these projects in this Newsletter lies with the authors. It does not necessarily reflect the opinion of the European Union. Neither the EASME/INEA nor the European Commission are responsible for any use that may be made of the information contained therein. |