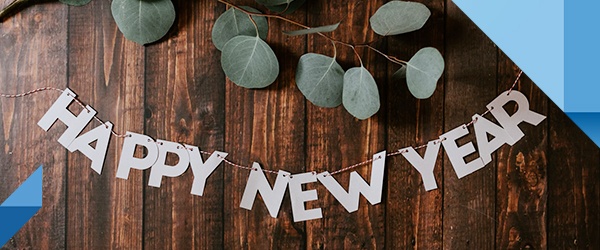 New year's greetings to the energy community
The WIP Family would like to take the chance and wish you and your loved ones a wonderful new year of 2022, much happiness, laughter and health.

The past two years have been extraordinary and challenging, but in a way it brought us closer together and showed us how the environment can quickly adapt, when we as humans take a step back from our usual ways.

Let's learn from this and put our joint effort into making the world a greener place and taking a step further toward the global energy transition.

We are looking forward to a year full of new exciting projects, new collaborations and hopefully, to meeting the global energy community again in person soon.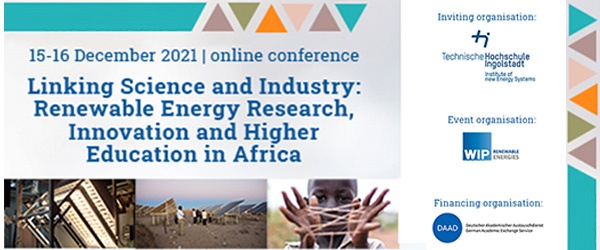 THI & WIP conference recordings available
THI & WIP conference showing the pathway towards an enhanced collaboration between industry and higher education in Africa
Together with the Technical University of Ingolstadt (THI), WIP successfully organised at the end of 2021 the final conference of the project
"HAW Kenya - Network of Excellence for Universities of Applied Sciences"
. The project HAW Kenya was funded by the German Academic Exchange Service (DAAD), and its objective was to familiarise interested Kenyan universities, scientists, and junior staff with teaching practices at German universities of applied sciences in the field of renewable energies.
The final project conference, titled
"Linking Science and Industry: Renewable Energy Research, Innovation and Higher Education in Africa"
provided a platform for exchange of knowledge and experiences about challenges and opportunities of renewable energies in Kenya / Africa.
One of the main conclusions of the event was that, even though there is still much to be done to bridge the gap between industry and higher education institutions, efforts are already underway from both sides and both parts would highly benefit from an enhanced collaboration.
Full recording of the conference and the presentations will be soon uploaded
HERE
.
EnergyMatching selected for the Dutch National BIPV award
WIP is pleased to announce that a demonstration site of the
EnergyMatching project
, for which WIP is responsible for the Dissemination & Communication activities, has been selected for the
Dutch National BIPV award
! The demonstration site in the Netherlands features the largest Dutch industrial BIPV installation, with a size of 540 square meters and a total output of 900 KWp, more than double the building's energy demand. The solar panels were installed with the innovative Click-&-Go system from TULiPPS, which enables seamless building integration, fast installation and easy maintenance. Panels were provided by Solitek and ONYX. Discover more about the Dutch Demonstration site at the EnergyMatching website:
https://www.energymatching.eu/demo-sites/dutch-demo-site/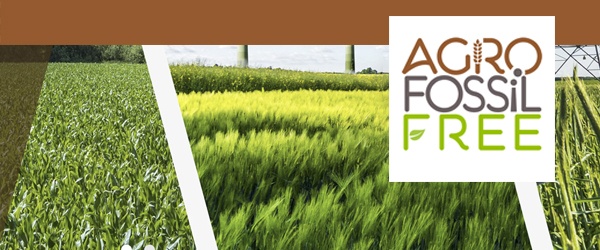 AgroFossilFree online workshops in February
In the framework of the
AgroFossilFree project
, three workshops are organized together with LandSchafftEnergie. The first workshop is about
open-field agriculture
with a main focus on
innovative drive types
. Tractor manufacturers will present the Fendt e100 Vario electric tractor and alternative drives from John Deere. This is complemented by overview lectures of experts from LandSchafftEnergie at the Technology and Support Centre (TFZ), the Bavarian State Institute for Agriculture (LfL) and WIP Renewable Energies (WIP).
The second workshop will include topics on energy efficiency and renewable energies in
greenhouse agriculture
while the third workshop will handle topics on energy efficiency and renewable energies in
livestock farming
.
Participation in the workshop is
free of charge
, registration is requested. The workshop will be held in
German
.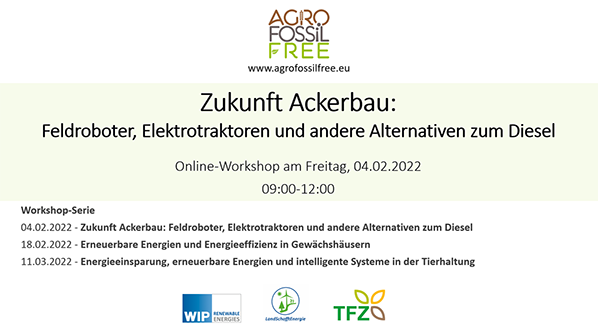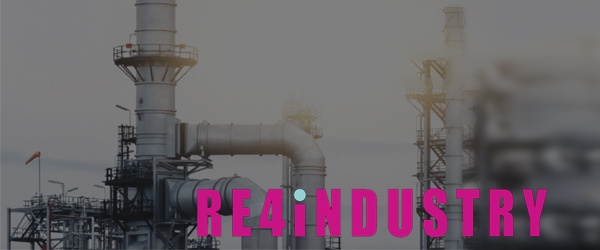 RE4Industry webinar: Decarbonisation of the Energy Intensive Industries through renewables
The
RE4Industry
online webinar that is taking place on the 7th of February will focus on the
Decarbonisation of the Energy Intensive Industries
through renewables as one of the possible pathways for energy transition. An inter sectoral perspective on potential solutions for the energy transition from steel, aluminium and chemicals industries will be presented followed by the
RE4Industry Project
existing achievements, with an interactive tool providing information on the carbon emissions of a specific installation among others.
For more details about the Agenda and for registration please go to the following
link
.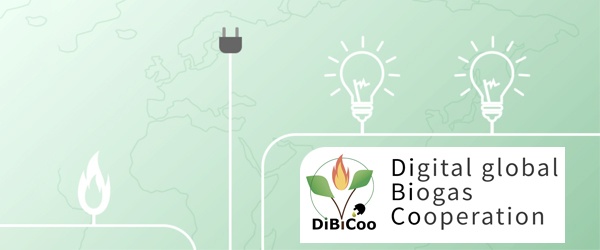 DibiCoo virtual study tours in different regions
In the spring of 2022, three exciting study tours will be held as part of the
DibiCoo project
. These tours will be organised by project partners in Argentina, South Africa and Indonesia. The Argentinian and Indonesian study tours will be held as virtual events, with videos of local biogas plants that can be watched prior to the live discussion with plant operators in the webinar, whereas the event in South Africa is planned to be held physically, visiting local biogas plants together with South African and international stakeholders.
Besides these activities, DibiCoo is also organising additional capacity building and design trainings in these and more areas. If you are interested in taking part in one of these events, visit
www.dibicoo.org
and stay tuned for more information coming soon.
DiBiCoo is a cooperation project between biogas technology exporting and importing countries, with the overall objective to support the European biogas/biomethane industry by preparing markets for the import of sustainable biogas/biomethane technologies from Europe to developing and emerging countries.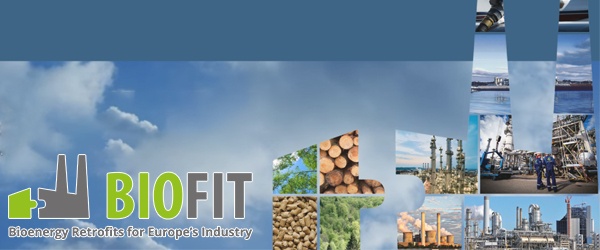 BIOFIT Final Policy Conference
On 18-20 January 2022, the BIOFIT Final Policy Conference on "How to implement bioenergy in existing industrial installations" took place as online event. The conference presented BIOFIT results in four Industry Sessions, each of them addressing a specific industry sector, namely first-generation biofuels, pulp and paper, fossil refineries, fossil firing power and CHP. In each of these sessions, an overview of the respective industry sector was provided, followed by presentations on specific case studies and sectoral policy recommendations.
All conference presentations will soon be available at:
https://www.biofit-h2020.eu/biofit-final-policy-conference/
Key BIOFIT Policy Recommendations are summarised in a paper available at:
https://www.biofit-h2020.eu/publications-reports/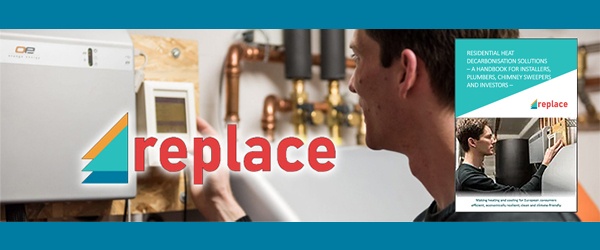 SAVE THE DATE – REPLACE workshop coming soon
REPLACE workshop "Towards Renewable Heating & Cooling: Replacement of Inefficient Systems in the Residential Sector"
The
REPLACE project
partners are pleased to invite you to the event "Towards Renewable Heating & Cooling: Replacement of Inefficient Systems in the Residential Sector" to present the key findings of the project and discuss the framework conditions for replacement, exchanging old conventional fossil fuel systems with renewable ones. The workshop will take place in the afternoon of the
07th of April 2022 in Wels (Austria)
, as part of the international
World Sustainable Energy Days (WSED)
.
This event is an excellent opportunity to learn how the phase-out of fossil-based heating systems can be brought forward in the European agenda and to find out more about modern renewable technologies. The event will also provide the chance to engage with key policymakers, industry and end-users representatives on the potential and challenges of renewable H&C solutions in buildings. We invite you for discussions on how renewable energy at home can contribute to Europe's energy transition, while empowering consumers in their energy choices. You will find the event agenda and registration information at
this link
.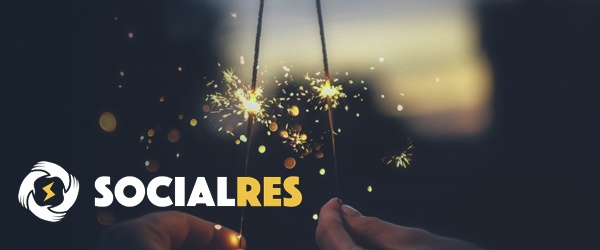 SocialRES – new reports online
Two relevant reports have just been published in the framework of the
SocialRES project
to support social innovators in the path towards energy democracy:
"Toolkit for Policy Assessment"
and
"Guidelines for successful social innovation in the energy sector"
.
Find out more at
Resources - Social Res
.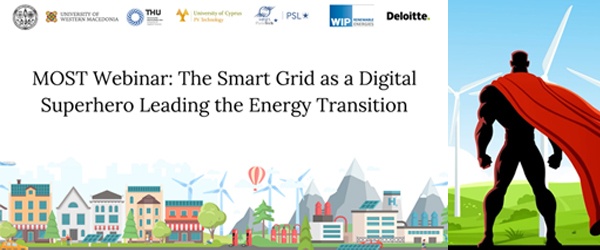 MOST webinar recording available
The
MOST project
has been successfully completed with the organisation of the webinar
"The Smart Grid as Digital Superhero leading the Energy Transition"
. The aim of the MOST project was to establish a Master Course on Smart Grids Technologies.
Find out more about the MOST project at
https://smartgridsmaster.eu/
.
The webinar is available for free on the
WIP Youtube Channel
.
Become a
Digital Superhero
and contribute to a sustainable energy future!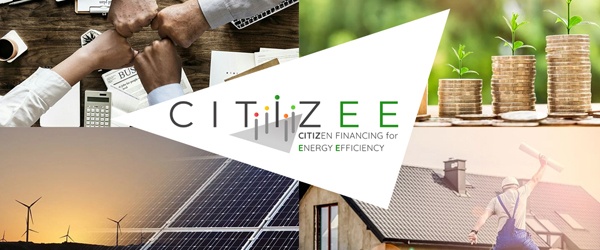 CitizEE webinar in February
The
CitizEE project
is organising a free webinar on
how crowdfunding platforms help public authorities to involve citizens in public funding decisions
and co-investing through crowdfunding platforms. Luis Couto, Co-founder,
GoParity - Impact Investing
will share details of their involvement and set up of Citizens Finance Schemes!
The webinar will be held on the
4th of February at 11 AM CET
.
Register today to receive information on how to participate in the webinar:
https://lnkd.in/dtwcd9en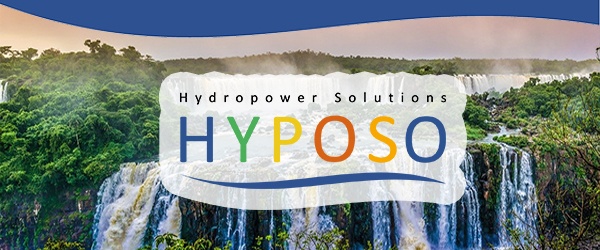 Hyposo – a dynamic start into 2022
The
HYPOSO project
has started the year 2022 with several activities. Despite the ongoing Covid-19 pandemic, the capacity building course for stakeholders from the African partner countries Cameroon and Uganda has started, and the first Workshop on Framework Conditions in Cameroon, and the site visits of high potential sites in Cameroon are about to start or are currently ongoing.
The first of two weeks of capacity building
was carried out from
10 to 14 January 2022
. The lectures were organised as online lectures and included the topics Basics of
hydropower exploitation, Hydropower systems, Dams and storage basin, Power waterways, Hydrology, Hydraulic design, GIS & HP potential, and Computer based tools for HPP resources
. A positive side effect of the organisation as online lectures was, that more participants could benefit from them.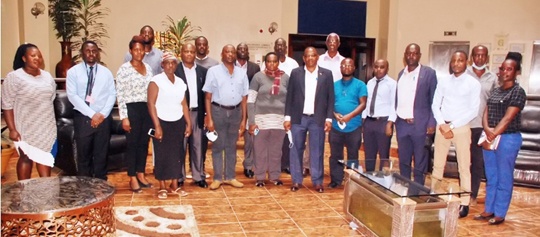 Figure 1: Participants of the first week of the capacity building course in Uganda
The
second week of the capacity building course
will be held from
31 January until 5 February 2022
as physical event in Cameroon.
The
Workshop on Framework Conditions
will be held on
28 January 2022 in Yaoundé
and will discuss the actual
situation and needs for hydropower in Cameroon
together with policy makers, local authorities, private and public financing institutions, and project developers and investors. In January, HYPOSO experts visited
three promising sites in Cameroon
to prepare pre-feasibility studies which will be presented first exclusively on the HYPOSO Platform for the EU industry.
Interested stakeholders
are of course
still invited to join the online forum
.
Register now
via the
HYPOSO Platform
.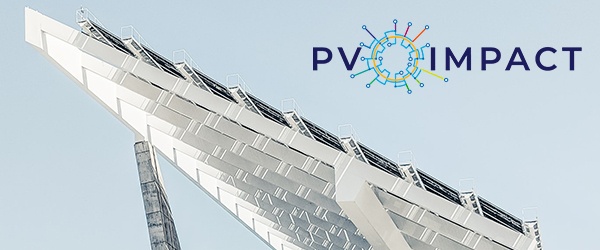 Join the PV IMPACT Matchmaking Events on Vehicle-integrated PV and Perovskite PV
Save the date for the next PV IMPACT Matchmaking Events on Vehicle-integrated PV and Perovskite PV which will take place online on
Vehicle-integrated PV: March 2nd from 9:30 to 13:00 CET
Perovskite PV: March 8th from 9:30 to 13:00 CET
If you are looking for partners to work with on future projects on these topics under EU or national funding schemes, do not miss the opportunity to participate.
Registration is open until 18th February.
Find all details at:
Matchmaking events - PV Impact
and
register now
!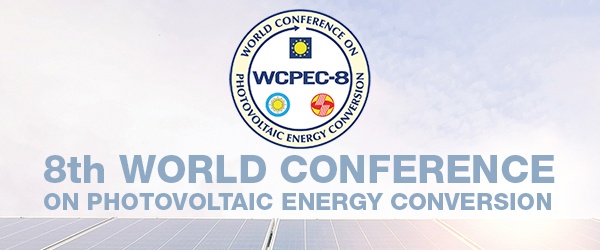 WCPEC-8 call for papers deadline and early bird exhibition
The call for papers for the
8th World Conference on Photovoltaic Energy Conversion
is open
until 4 February 2022
and we encourage PV experts from all fields to submit an abstract and help shape the programme of this special edition of the conference that brings together European, American and Asian experts for this event in Milan.
The conference topics are structured into five main topics and you can find all information about them, the submission guidelines and more in the
author's worktstation
.
The
10% Early Bird Discount
for the international
Exhibition
is ending today, the
31st of January
, at midnight , but you can still save
5% off
the normal fee if you book your spot until
28 February 2022
. The available space is decreasing fast, so be quick and secure your spot now!
Find more information about the paper submission and the exhibition space at
www.wcpec-8.com
.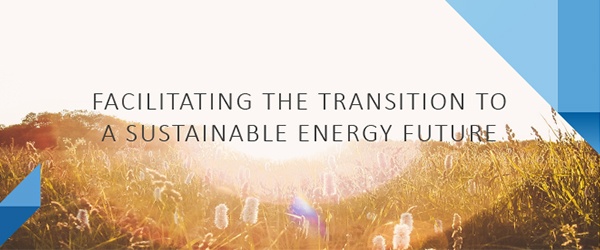 WIP – your reliable project partner
WIP is a renewable energy consultancy with a long history of managing research and innovation projects and organising leading conferences and events in the sector.
Do you have a project or event that could use the expertise of a young dynamic team?
Let us help you succeed and
talk to us
!
Together, we move one step closer to a green and clean energy future.
Find all Information at
www.wip-munich.de
EU Disclaimer
| | |
| --- | --- |
| | This Newsletter includes short reports on projects that have received funding from the European Union's Horizon 2020 research and innovation programme under Grant Agreements No 768766 (Project: EnergyMatching), No 101000496 (Project: AgroFossilFree), No 952936 (Project: Re4Industry), No 857804 (Project: DibiCoo), No 817999 (Project: Biofit), No 847087 (Project: Replace), No 837758 (Project: SocialRES), No 847147 (Project: CitizEE), No 857851 (Project: HYPSO), No 842547 (Project: PV Impact). The sole responsibility for the content of contributions related to these projects in this Newsletter lies with the authors. It does not necessarily reflect the opinion of the European Union. Neither the EASME/INEA nor the European Commission are responsible for any use that may be made of the information contained therein. |