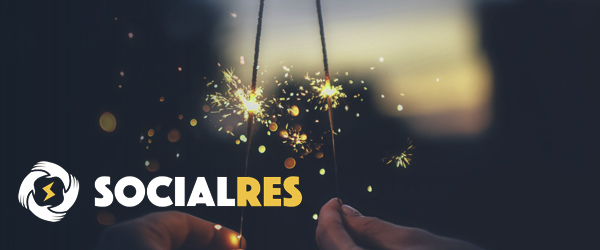 SocialRES: Final Review Meeting
After four years of successful implementation, the
SocialRES
project has come to an end. The SocialRES project was coordinated by WIP Renewable Energies. SocialRES focused on business models and services of social innovation for the renewable energy sector such as renewable energy cooperatives, crowdfunding and Peer to Peer (P2P) energy trading platforms to support energy democracy through the citizens' participation in the clean energy transition. Projects as SocialRES are needed nowadays to provide citizens with tools to contribute to global warming mitigation and to be independent from energy generated with fossil fuels.
The final review meeting was held in the beginning of February and all results were shared with CINEA, the European Climate, Infrastructure and Environment Executive Agency of the European Commission. Project reports can be found
here
. Energy and social innovation experts are welcomed to join
EESIP - European Energy Social Innovation Platform
, which was created in the framework of the SocialRES project to increase common knowledge about renewable energies, as well as social innovation.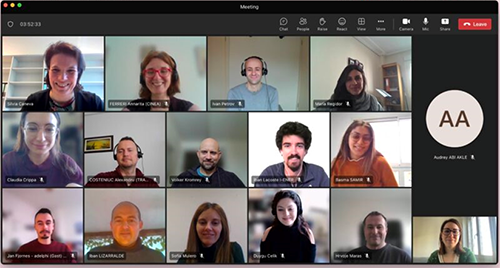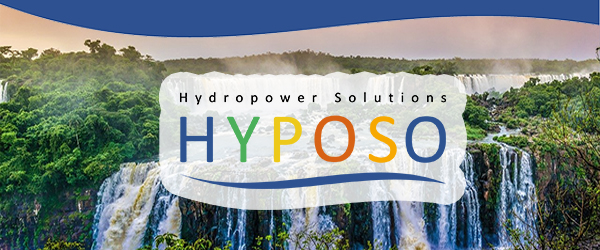 HYPOSO B2B-Matchmaking Events
The
HYPOSO project
has taken a major step of its mission. The first B2B matchmaking event was organized in Medellín (and online) in which six different potential hydropower sites were presented to potential business partners from Europe. After several hours of talks (live and online) the site providers left the venue, saying that it was worth every minute, as they could make good new contacts and have also received interesting ideas for the sites.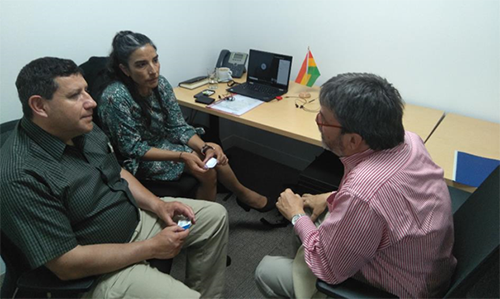 The next HYPOSO B2B-Matchmaking Event will present six different potential hydropower sites from Uganda and Cameroon. The event will be organised by WIP and EREF on
30 March 2023
along Renexpo Interhydro. Find
here more information
how to participate and what to expect.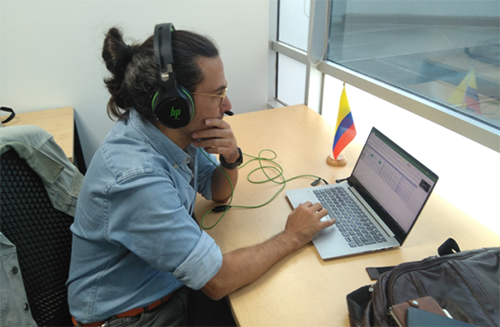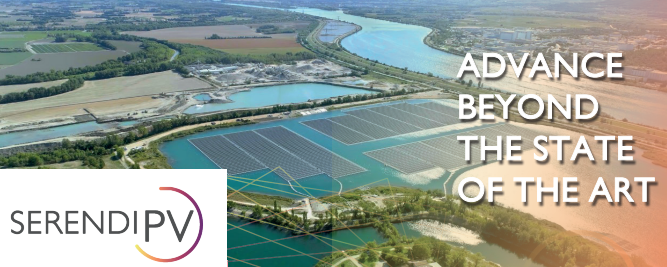 SERENDI-PV: Webinar - The role of PV in a 100% Renewable Energy System – Highlighting Europe
A joint webinar in cooperation between
SERENDI-PV
&
ETIP-PV
&
TRUST-PV
projects was held on February 8th. Christian Breyer, ETIP PV - Steering Committee member and partner in the
SERENDI-PV
consortium was the main speaker to present 100% RES scenarios in the long-term. The webinar is available
here
.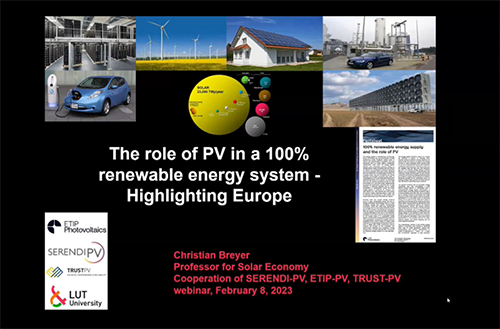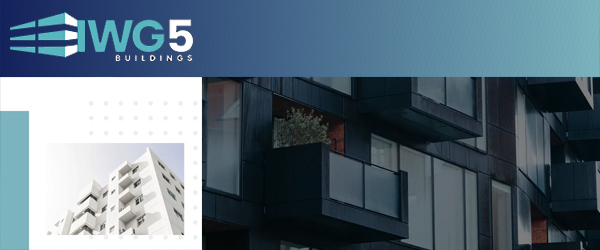 IWG5: New Website online
The Implementation Working Group on Energy Efficiency in Buildings (
IWG5
) provides expert knowledge on decarbonizing the buildings sector to the European Strategic Energy Technology (SET) Plan. WIP Renewable Energies, as one of the consortium members, is responsible for organizing annual study tours to introduce best practices of energy efficiency in buildings. Read the
press release
to learn more about it and discover the new website here.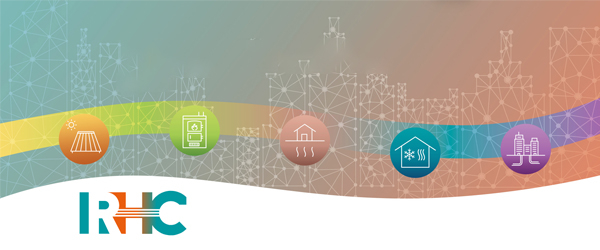 RHC ETIP is continuing to bring together and assist renewable heating and cooling stakeholders.
We are happy to announce the launch of a new horizontal working group (HWG), namely "Social Sciences and Humanities (SSH), which will be a part of the technology platform. The new horizontal working group aims to bring together the various SSH disciplines and stakeholders in order to find a common working ground for the cross-cutting issues in the renewable heating and cooling (RHC) sector. You can find more information about the new working group on our
RHC ETIP website
, and to be a part of the SSH-HWG, you can send an
email
to Olgu Birgi or directly become a member on our
website
.
Another exciting news from the platform is the upcoming annual conference of RHC ETIP which will be organized by WIP Renewable Energies. RHC Annual Conference, "Towards 100% renewable energy-based heating and cooling in Europe: A secure energy supply in times of crisis" will be held on
25 May in Torino
at the AC Hotel Torino by Marriott in Italy. The conference will feature political and technical panel discussions, presentations on different renewable and heating technologies, and an Italian national roundtable. We would like to invite you to this conference cordially, and registration to the conference can be done
online
.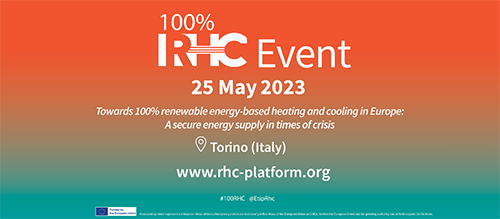 Agrofossilfree – new FEFTS solutions
The
Agrofossilfree Project
has exciting news for all readers!
The
AgEnergy platform
now has 640 more FEFTS solutions. You can search through more than 1400 FEFTS solutions to find the one that best meets your needs.
Register now
to view our newly updated content!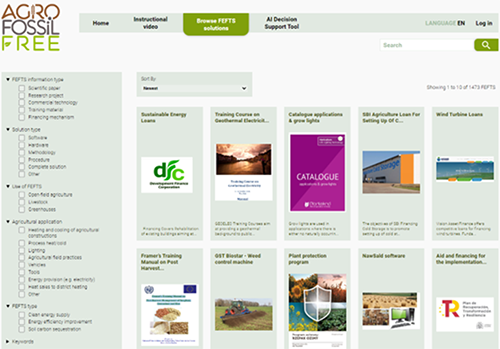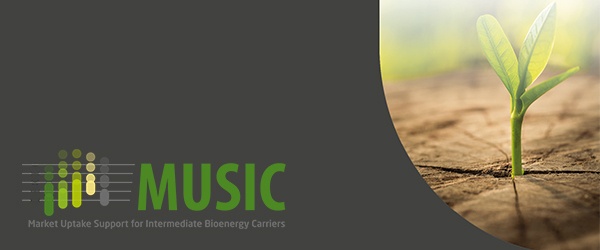 MUSIC Business Mission to Gent
In the framework of the European
project MUSIC
– Market Uptake Support for Intermediate Bioenergy Carriers, a Business Mission to Gent was organized by project partner Bioenergy Europe on 15-16 February 2023. The mission included a workshop on "Prospects of biocoal for the metallurgical industry" and a field visit to the ArcelorMittal steel mill in Gent.
The workshop on 15 February served to discuss prospects of biocoal applications in the metallurgical industry. More than 50 participants discussed about biocoal quality requirements and feedstock availability to produce large quantities of biocoal needed in industrial processes.
Workshop presentations are available on the MUSIC website!
On 16 February colleagues from ArcelorMittal organized a field trip to the large steel mill in Gent showcasing recent achievements of the European projects
Torero
and
Steelanol
aiming at the exploration of innovative technologies to move towards the decarbonization of the steel industry.
Thereby, Torero demonstrates the use of biocoal produced from wood waste via torrefaction technology as (partial) replacement of fossil powdered coal in a steel mill blast furnace, while Steelanol demonstrates the transformation of carbon-rich industrial waste gases into advanced bio-ethanol for use in the transport sector by way of a novel gas-fermentation technology.
The MUSIC project will come to an end in February 2023 – thus please visit the project website for final project results!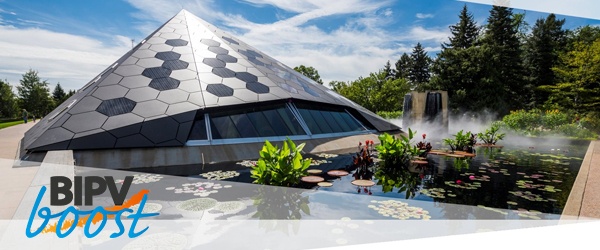 BIPVBOOST event: Cost-effective and innovative solar energy integration in stock and new buildings
On the occasion of the BAU 2023, the
BIPVBOOST project
organizes the event "Cost-effective and innovative solar energy integration in stock and new buildings - how to generate revenue with your building façade and roof", on
Thursday, 20th April 2023 in Munich
(Holiday Inn, Hochstrasse 3)
Nowadays, the sole use of solar energy generation products on building roofs does not produce enough electricity for a building to be self-sufficient. Energy autonomy is achieved with the use of additional solar integration on other surfaces of the building (windows, facades, etc.) with BIPV products. At this event, we will present the latest BIPV innovations and products for the building and construction industry.
Take a look at the
programme
and
register here
.
As the project is in its final stage, we invite you to check its
results and innovations
, categorized in four main areas: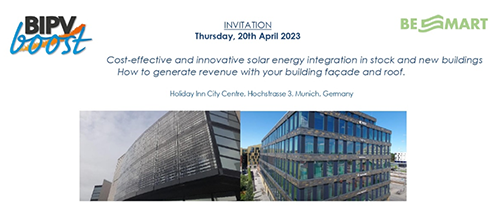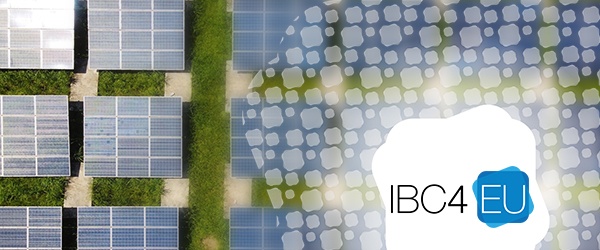 IBC4EU new project website
The IBC4EU project, that will develop cost effective and sustainable bifacial interdigitated back contact (IBC) solar cell and module technology on pilot line level, just launched its
new website
. Learn more about this project and follow us on
LinkedIn
and
Twitter
so you don't miss any updates!
The IBC4EU will be present at the 40th European Photovoltaic Solar Energy Conference and Exhibition (EUPVSEC) in Lisbon, Portugal.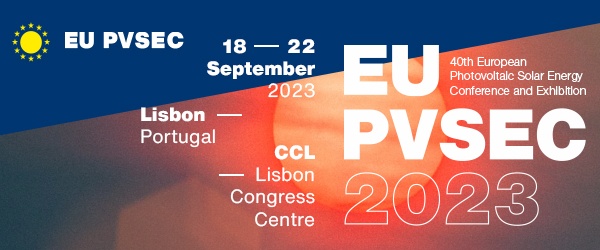 EU PVSEC 2023 – contribute to the event
The European Photovoltaic Solar Energy Conference and Exhibition received an impressive number of abstracts from PV experts from all over the world. While the Scientific Committee now prepares to create an inspiring and memorable programme for the global PV community, the wheels continue to turn for additional event disciplines:
Call for Parallel Events
If you would like to be part of the programme of the EU PVSEC, organise your own
Parallel Event
and attract the interest of global decision makers from industry, research, finance and politics.
Call for late abstracts
There is still a chance to submit late-breaking research findings to the EU PVSEC and secure a slot in the oral sessions.
Submit your abstract for consideration
.
PV Academy
The
PV Academy
will once again take place in the framework of the EU PVSEC on
Sunday, 17 September 2023
. The programme will soon be published online.
See you in September in Lisbon!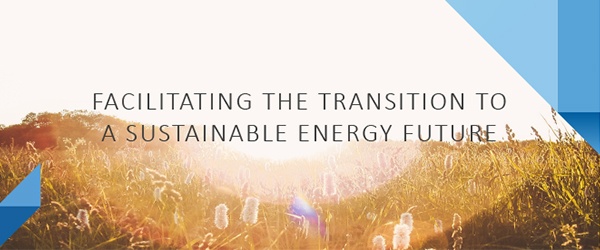 WIP – your reliable project partner
WIP is a renewable energy consultancy with a long history of managing research and innovation projects and organising leading conferences and events in the sector.
Do you have a project or event that could use the expertise of a young dynamic team?
Let us help you succeed and
talk to us
!
Together, we move one step closer to a green and clean energy future.
Do you want to be part of the energy transition yourself?
We have interesting job opportunities in the field of renewable energy available.
Join our team and find all Information at
www.wip-munich.de
EU Disclaimer
This Newsletter includes short reports on projects that have received funding from the European Union's Horizon 2020 / Europe research and innovation programme under Grant Agreements No 101075398 (Project: ETIP PV), 837758 (Project: SocialRES), 953016 (Project: SERENDI-PV), 101075700 (Project: IWG5), 825998 (Project: RHC ETIP), 101000496 (Project: AgroFossilFree), 857806 (Project: MUSIC), 817991 (Project: BIPVBOOST), 101084259 (Project: IBC4EU),
The sole responsibility for the content of contributions related to these projects in this Newsletter lies with the authors. It does not necessarily reflect the opinion of the European Union. Neither the EASME/INEA nor the European Commission are responsible for any use that may be made of the information contained therein.